Few things cause more frustration to residents of Winter Springs than traffic. The "Fix 434 Traffic & Safety Initiative" is an effort by the members of the Winter Springs Community Association to improve traffic and safety along SR-434 at 417 headed to and from Oviedo, addressing historic congestion and safety concerns voiced by residents in recent surveys.
The Winter Springs Community Association has heard growing concerns over traffic and safety along the SR 434 corridor. There is nothing more important to the safety and quality of life of our families and neighbors than a modern transportation infrastructure.
In response to overwhelming feedback and growing concerns, our Association has launched a Traffic & Safety Initiative to educate residents of some ongoing efforts being made by Seminole County to improve SR 434 between Winter Springs and Oviedo, by working with city and county officials to raise support for this needed project.
In conversations with elected officials, the WSCA learned the Federal Government seriously downgraded the SR 434 project in priority, placing its prospects for completion in jeopardy.
We also learned of an effort by Seminole County to work with FDOT (Florida Department of Transportation) move the project forward. The "Fix 434" Initiative was born when WSCA leaders approached county officials at a workshop and presented a letter requesting Seminole County lend FDOT funds, which will be repaid, so that the project can move forward.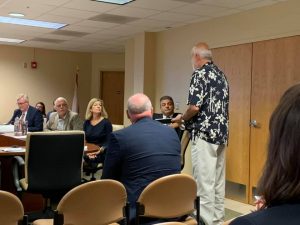 The proposed project includes a series of traffic and safety enhancements, centered upon a series of modern design roundabouts, which have been proven to enhance traffic flow as well as safety for drivers and pedestrians, as compared to traffic lights or stop signs. Click on any of the slides below to see the project overview.