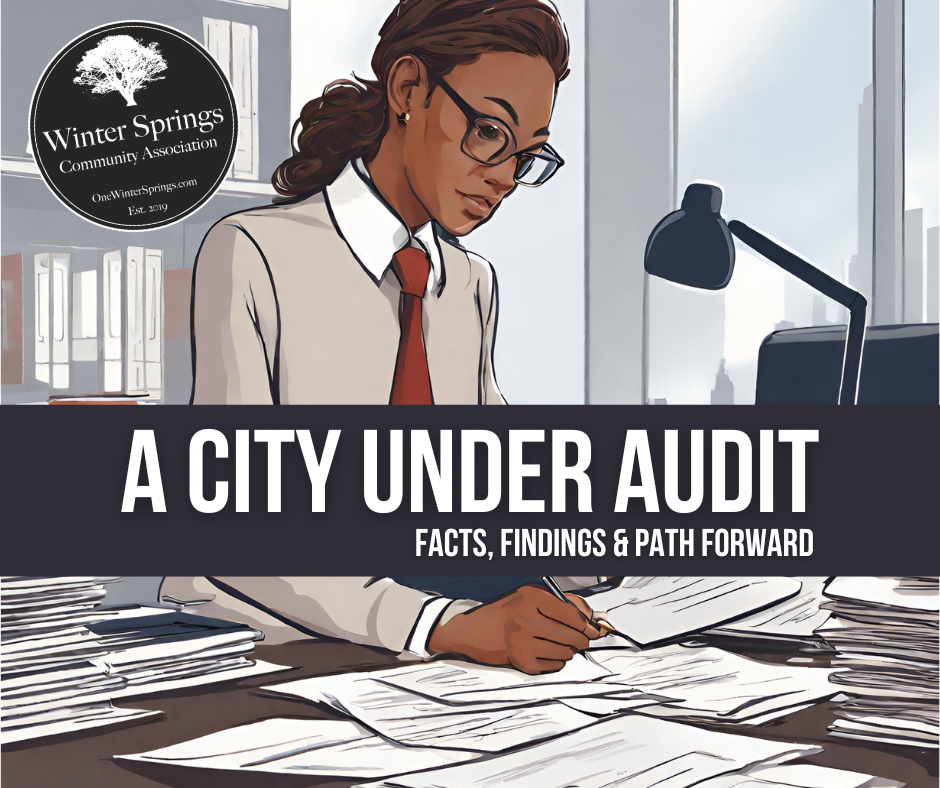 Summary: The recent audit of Winter Springs has unveiled significant irregularities in the City's hiring of contractors, raising serious concerns about transparency, compliance with city laws, and the allocation of taxpayer funds. While these findings reflect a broader issue, there are two striking cases that demand closer scrutiny.
Breaking the law to hire Veolia: One of the contractors in question is Veolia, a water firm that has garnered notoriety for its role in the Flint, Michigan water crisis. The auditors' findings reveal that Winter Springs engaged Veolia without following prescribed competitive selection methods. In 2019, the City selected Veolia to operate its water systems without utilizing the competitive selection processes outlined in city ordinances. The audit questions the basis for this selection, particularly the lack of a transparent process to ensure that the City was getting the best quality at the lowest cost.
$197,000 tax payer spending to help political campaigns: In the height of an election year, in which incumbents were facing questions from residents regarding the issues with our city water system, city leaders hired a marketing which had worked for countless political campaigns, to engage in a concerted effort to target known likely voters to improve the city's image. Spending $197,000 of tax payer dollars on politically charged messaging in an election year raised the eyebrows of the auditors. In addition to IP targeting and other activities common to political campaigns, the city also engaged in a concerted misinformation campaign, including created a website touting a "Water Science Center" containing one-sided and misleading statements about our city's water system, obviously intended to conceal residents concerns. Local news reported on this fake website at the time. One website even disputes the legitimacy of a Department of Environmental Protection (DEP) consent order, directly conflicting with the facts.
These audited findings not only bring into question Winter Springs' compliance with its own laws but also highlight the gravity of its contractor selection processes. Transparency and prudent use of taxpayer funds are crucial in ensuring good governance, and these findings underscore the urgent need for reform. The city remains stubborn in its refusal to address the issues, refusing the fire the Flint, Michigan water contractor despite thousands of petitions from residents, and even denied any wrongdoing in its response to the auditor.