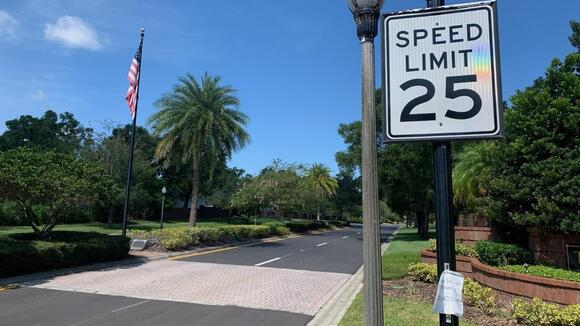 "I got beat up pretty good"

Commissioner Johnson on residents response to his motion to lower the speed limit along Winter Springs BLVD
In Tuesday's early morning hours at the tail end of a 7-hour commission meeting, a commissioner expressed "buyer's remorse" and acknowledged hearing "nothing but negative comments" from concerned residents on the decision to lower the speed limit along Winter Springs BLVD.
This admission came days after Winter Springs Community Association President Jesse Phillips published a NewsBreak.com original investigation documenting how the Winter Springs Commission ignored Police input and violated state laws.
Winter Springs Commissioner Ted Johnson ignored the counsel of Police Chief Tracht and made a motion to change the speed limit along Winter Springs Blvd, without adhering to state law, and ignoring the recommendations of two separate taxpayer-funded traffic studies which did not recommend the change.
Some posts on social media indicated cars driving the speed limit were being passed by golf carts in the bike lane. One video showed a car mistaking the widened bike lane as a regular traffic lane. Our Association received multiple requests to ask the commissioners to reverse the speed limit change.
After the Dias acknowledged lowering the speed limit "was not part of the traffic calming plan that we read," Commissioner Johnson stated he had requested the issue to be revisited at a future meeting, and said was "tired of getting beat up" by residents' complaints about the decision.