From: Jesse Phillips, Winter Springs Community Association President
Subject: BIG WINS! Our voices are being heard

Friends,
Our Winter Springs Community Association is powerful and effective. I wanted to send you an email update outlining two major victories the Winter Springs Community Association won at the recent commission meeting.
First, the city released its list of budget priorities from all commissioners and departments. It is a major step forward for our Winter Springs Water Quality Initiative to have all five commissioners and several departments including Public Works and Utilities prioritizing improvements to our water system and infrastructure in all or most of their top five priorities.
We have built consensus.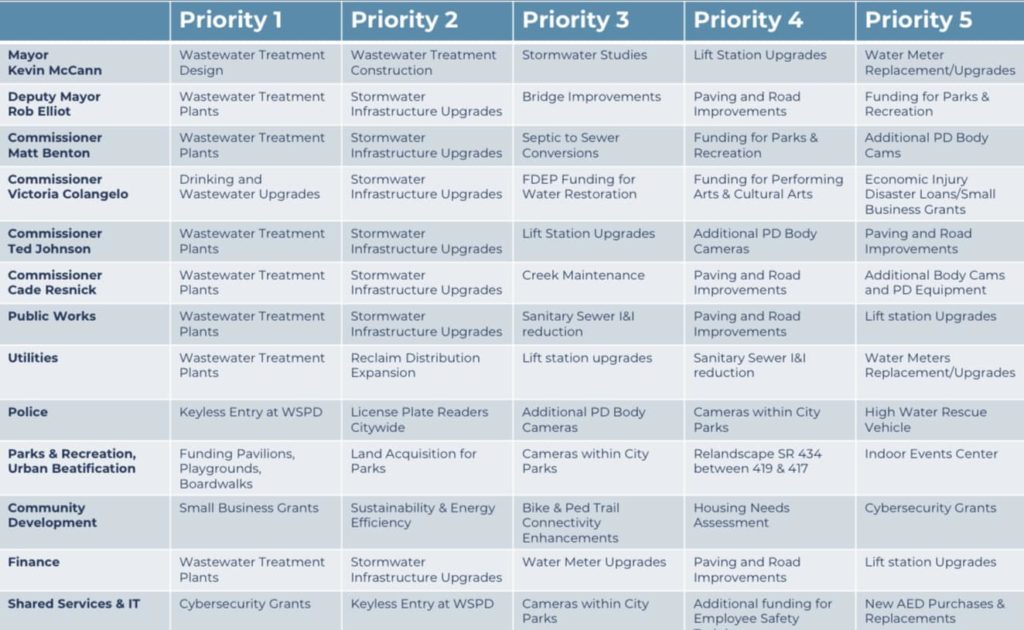 I remember soon after our initiative was launched years ago, several commissioners downplayed the water issues, claiming residents were uninformed. Commissioner Johnson dismissed our concerns for water quality as being echoed by only a "small, core group."
After the fish kill, DEP consent orders, infrastructure failures, the resignation of a city manager and election of two new commissioners and investigations by the county and state, our message has resonated and the entire city leadership is now carrying our agenda forward.
Never underestimate the power of your voice.
Much more progress still needs to be made and we will not stop our persistent advocacy until our fundamental right to safe, quality drinking water and efficient well-run wastewater plants are a reality.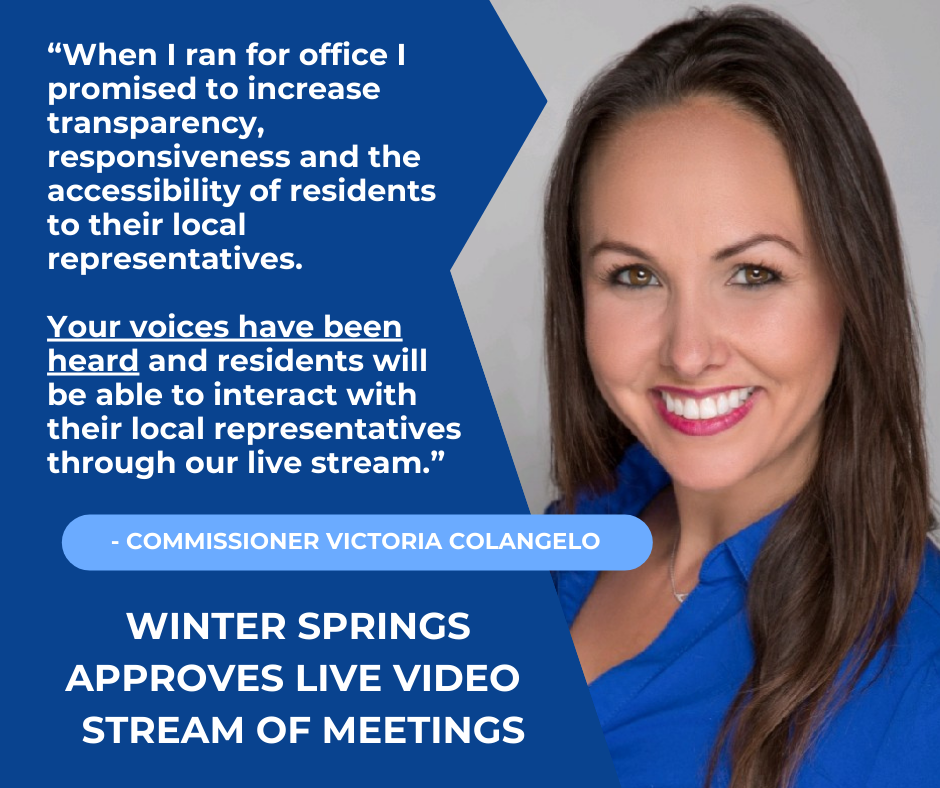 Our second major victory occurred when the City of Winter Springs moved forward with an initiative of Commissioner Victoria Colangelo to begin live video stream of city meetings. We are thankful to our new commissioner for advocating for this and making the motion during the meeting which was approved. It was stated during the discussion the cost of procuring equipment for the live stream would take around 90 days. In the mean time, audio of the meetings can be heard at winterspringsfl.org and video stream of most meetings organized by private citizens can be seen at the Live Now 32708 facebook page.
This is not the only way Commissioner Colangelo has stood for transparency. She recently commended the legislature's new mandates for every elected official in the city to publicly disclose tax returns and business dealings. You can read the full background and her statement here.
We still have much more progress to make. Hopefully many more positive updates will be made in the future. Thank you for your support and advocacy. It is making a difference.