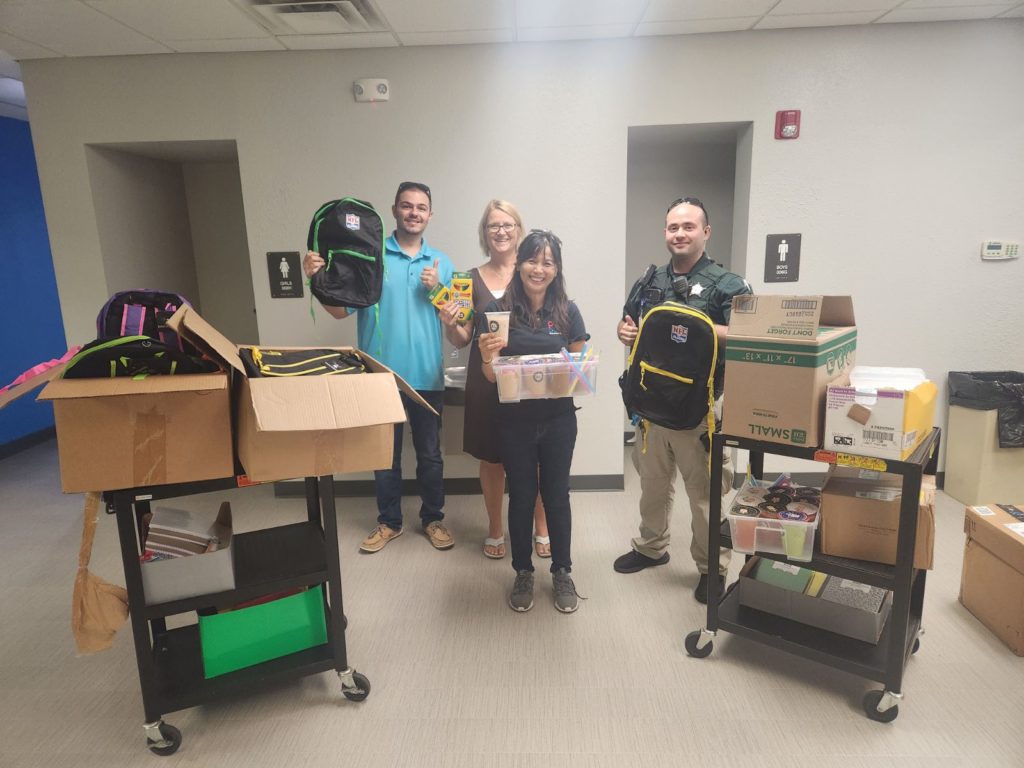 WSCA Member Brandon Morrisey delivers school supplies to Winter Springs Elementary School
Friends,
We would like to thank all of the residents and businesses who participated in our back to school drive to support Winter Springs students. Volunteers led by Brandon Morrisey recently delivered supplies to Winter Springs Elementary School, including more than 30 pre-filled backpacks, numerous boxes of assorted supplies, and over three dozen speciality teas and coffees for teachers provided by Pho Au Lac.
After making the deliveries on behalf of our Association, Mr. Morrisey offered the following summary of the effort:
"I am incredibly grateful for the support of our community members who joined us in this act of kindness. Together, we've become a powerful voice advocating for quality education and necessary supplies for the children in Our Winter Springs. As a proud graduate of our local school system, I'm honored to have been part of this effort. With school supply costs rising and a significant number of students on the free/reduced lunch program, our united community lessens the burden on parents and provides a brighter future for our children. Thank you for making a real difference in the lives of Our Winter Springs students"
— Brandon Morrisey.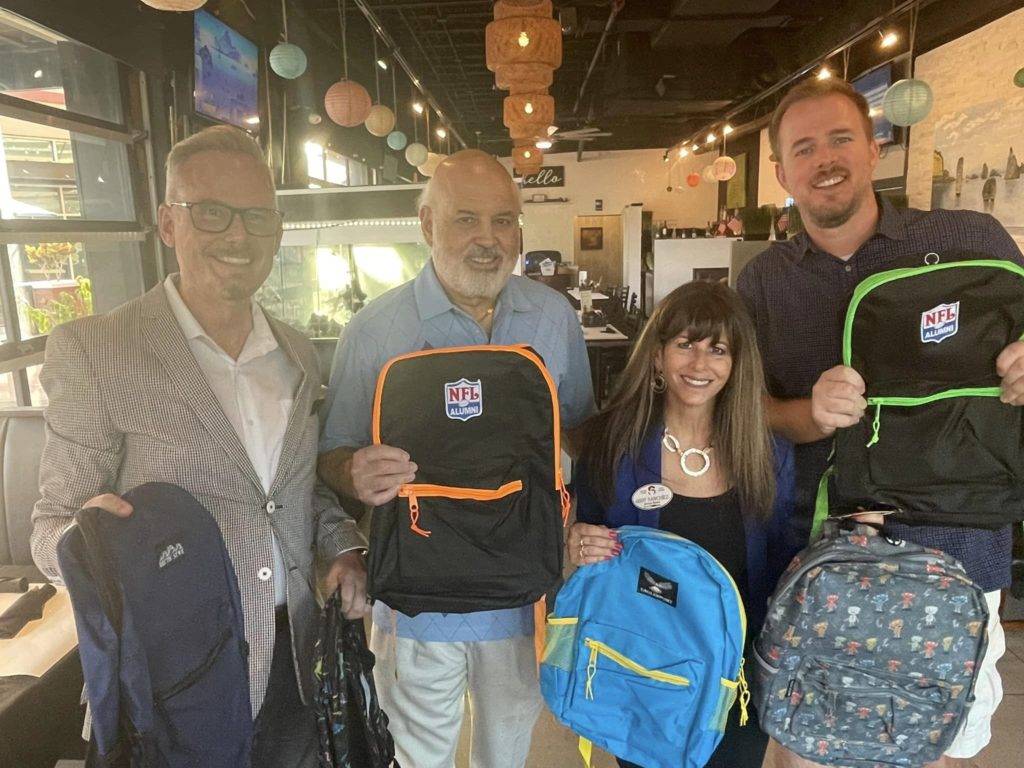 Last Tuesday, the Winter Springs Community Association hosted a meet and greet with School Board member Abby Sanchez who discussed the upcoming school year and encouraged residents to contribute our school supply drive. We are grateful for residents throughout the city, including Michael Radka (pictured on the left above), who contributed items such as NFL shield branded backpacks pre-filled with school supplies.
As this school year gets underway, we are encouraged by the tangible support for the parents, teachers, students and administrators, and wish all Winter Springs families a safe and positive school year!
—
Jesse Phillips, President
Winter Springs Community Association