Please find the following official tax increase notice as published per state law by the City of Winter Springs: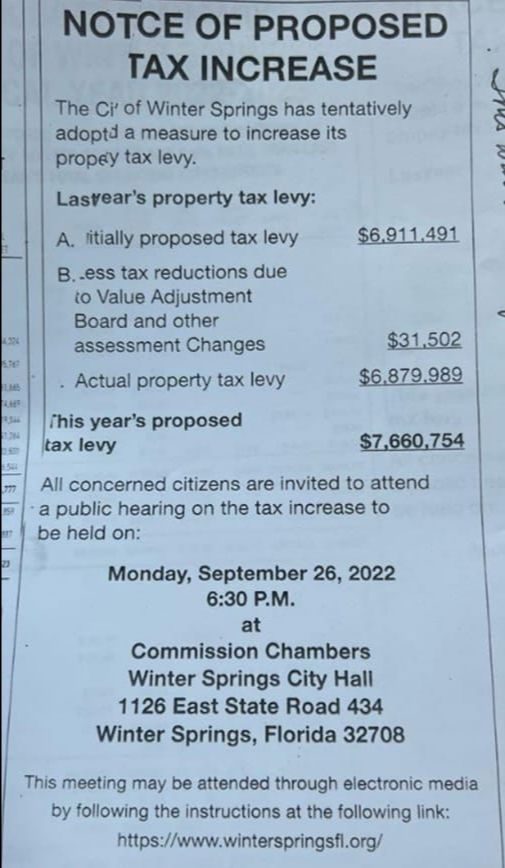 ANALYSIS:
The City of Winter Springs has adopted a measure to increase its property tax levy from $6.8 million to $7.6 million for this upcoming year.
This represents a 10.5% increase of taxes over the prior year.
The tax increase was passed by the commission unanimously, with all commissioners voting in favor of increasing taxes.
This vote directly contradicts the tax-payer funded social media campaign in which the commission wrongfully claimed they are "Saving you money" (image below), when taxes are in fact being increased.
FACT CHECK TAX-PAYER FUNDED MISINFORMATION: The City of Winter Springs has allocated $197,000 tax payer dollars for an election year marketing spree, which has included misinformation sites touting a science center which doesn't exist, and the below screenshot which claims the tax burden on residents was decreased (i.e. "Saving you money") when the public notice above states taxes were in fact increased (i.e. "Notice of Proposed Tax Increase").