Meet the Team
Ken Greenberg, President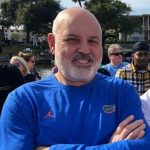 Ken has served our Winter Springs community in many various leadership positions including as a City Commissioner, 3 time Chairman of the Tuscawilla Lighting and Beautification District and 2 time Vice Chairman of the Parks and Recreation Committee.
Professionally, Ken has a long and distinguished career as senior leadership of several significant businesses including as CEO of US Hospitality Group, VP of several financial institutions and a long entrepreneurial background. Ken holds a Florida Real Estate Broker License for over 30 years and earned a Certified Business Intermediary (CBI) designation.
Ken is married to his wife Nancy for over 32 years and the proud father of 3 successful sons. Ken is a graduate of the University of Florida.
Jesse Phillips, Executive Vice President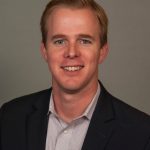 Jesse Phillips is an IT Consultant, business owner, entrepreneur and community advocate who lives in Winter Springs with his wife Rebekah and four home schooled children. He was appointed to serve on the Tuscawilla Lighting and Beautification Board (TLBD).
He was elected a countywide State Committeeman, having worked tirelessly for the last decade to educate voters, defend free speech, promote values of faith and family, combat human trafficking, oppose judicial activism and serve as an ordained elder of his Orlando area church.
He is a UCF graduate and a seventeen-year Seminole County resident.
Jean Hovey, Secretary & Treasurer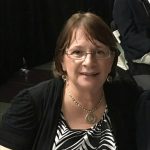 Jean currently is employed as the Executive Director for Florida PTA. She is responsible for the day-to-day operations of Florida PTA, including supervising 4 employees; overseeing the annual Leadership/Convention (with 1200 in attendance); for all communications (e-newsletter, website, data base, social media, etc.) sent from the State Office to the board of directors, local units and 300,000+ members, and non-PTA entities. Jean served as President of Florida PTA (2010-2012), after being elected in 2008 as President Elect.
Jean served as President of the Seminole County PTA, and in various volunteer positions at the state, county and local level, in PTA and in Seminole County Public Schools. She also served two years on a National PTA committee.
Jean was elected in November, 2008, as City Commissioner in Winter Springs and was "re-elected" to two additional four-year terms, unopposed. Prior to employment at Florida PTA, Jean served as a legal assistant/office manager at a law firm in Seminole County.
Jean is married to Bruce; they have two sons, Robert and Michael and four grandchildren; Bradley; Zachary, Leanna and Cameron.
James Evans, Vice President Communications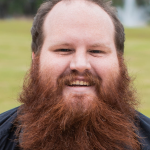 James is an experienced and local Realtor serving the Central Florida area. He's also a blogger, entrepreneur, finance nerd, father, and husband within Winter Springs. However, most people know him as the resident who wears the kilt and who also provides the community with pertinent updates to our local politics on Facebook! As a lifelong Winter Springs resident, who has both grown up and gone through the city's schools, he has a strong desire to not only better the city through positive action, but also has a firm grasp on what makes this city great! James serves on the Planning and Zoning Board for Winter Springs and has also been volunteering with the PAY Program, which serves at-risk juveniles, for over 15 years.
Prior to real estate, James attended UCF for economics and finance, and also served as the Mock Trial Chair for Phi Alpha Delta – a pre-law fraternity – where he competed across the nation for mock trial. Having left school, he went to work for the Seminole County Sheriff's Office as a 911 Dispatcher and earned certificates in multiple emergency response areas such as crisis management, hostage, and disaster management.
James owns a home on the west side of Winter Springs with his wife Helen, son, and mother. He's also the father of three dogs: Bran, Sceolan, and Fergus.
Len Kornblau, Director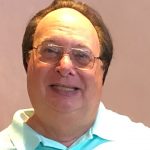 Len Kornblau is a Director of the WSCA. Along with his lovely wife Andrea, Len moved to our community in 2014 from the Philadelphia area. Following a successful career in Marketing and Advertising, he became a Visiting Professor and Adjunct Professor of Business at Rider University and Temple University and is now a very in demand adjunct at Valencia College.
When not at the beach, movies, theater or ball park, Len enjoys painting and spending time with his loving family. Len is not affiliated with any political party.